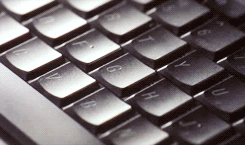 It's been forever; I know.
In my defense, I've been busy creating! I'm now on YouTube publishing visual audiobooks, which are fun to make. But that's not the point of this post.
I've been revisting my main story, a series I've been developing since I was eight (18 years ago! whoo-wee). After some good time away focusing on music-based short stories and random oneshots, I've dived headfirst into the world of Grazing the Sky and fallen in love once again with the characters, concepts, and general vibe.
I have a master playlist for GtS. Over 600 songs complied over ten years. A lot of it is stuff I listened to in middle school: 10 Years, early Three Days Grace (Saint Asonia 2, anyone???), Rise Against. This last band is incorporated into the first book of Grazing. The main character, Lance, wears a RA hoodie for a good portion of the book and cites the band as one of his main influences for his own music.
If my fingertips and brain are up for it, I'll set my playlist on shuffle and produce one post a day for a week, talking about various songs and how they relate to each story.
So cheers, and let's see how much we can discuss. On shuffle, of course.
– SpeakWhenItRains